November 10
@
6:00 pm
–
7:00 pm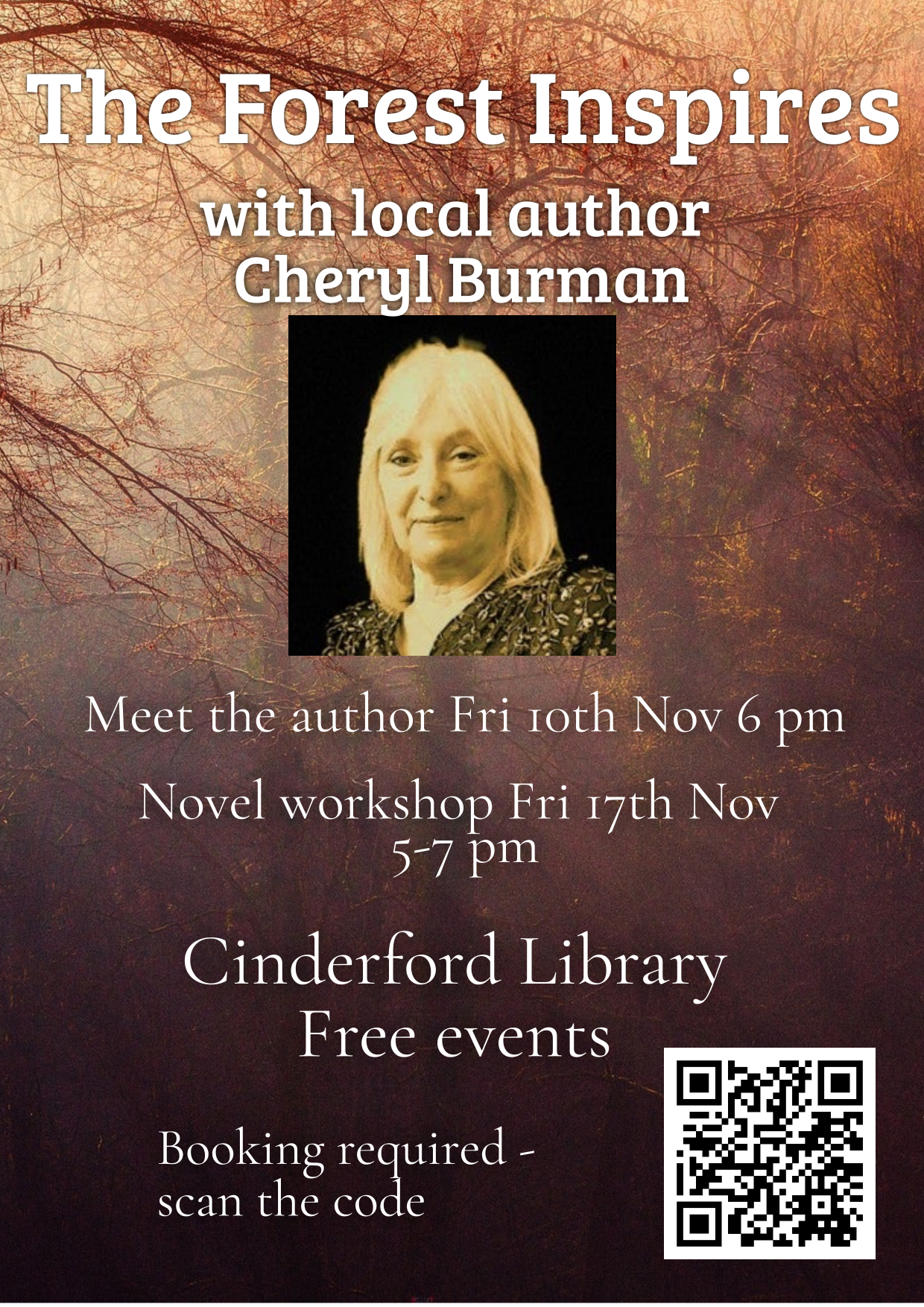 When Cheryl Burman moved to the Forest of Dean 16 years ago, she hadn't written a piece of fiction since her school days. Now she has eight novels under her belt, including an Amazon best seller and two award winners, plus a clutch of prize-winning short stories.
Her inspiration is the Forest, like her popular River Witch, inspired by the story of Cinderford wise woman Ellen Hayward.
Free: Meet Cheryl at Cinderford Library on Friday 10th November at 6pm to chat about her work.
Free: Join Cheryl in a workshop, also at Cinderford Library. 'Your novel: an overview', Friday 17th November from 5pm to 7pm. The workshop is suitable for those in the early stages of their novel writing adventure.
Booking required –
https://gloucestershire.spydus.co.uk/cgi-bin/spydus.exe/PAGE/WPAC/EVSESENQ/64003130/2