Attractions
Perrygrove Railway Adventure
Perrygrove Railway Adventure offers visitors multiple train rides alongside extensive play areas, aimed at children under 10. Children can enjoy playing in our treetop adventure, underground tunnels and in our undercover twilight village. We are a dog friendly attraction that is open all year round.
There is a café onsite selling great coffee, tempting cakes, local ice cream, sandwiches and pastries. We have a free car park onsite and you will find us just outside Coleford town centre, on the opposite side of the road to Puzzlewood.
Visit the Perrygrove Railway Adventure website by following this link: https://www.perrygrove.co.uk/
And check out the Perrygrove Facebook page for regular updates: https://www.facebook.com/perrygroverailway/
Forest of Dean Sculpture Trail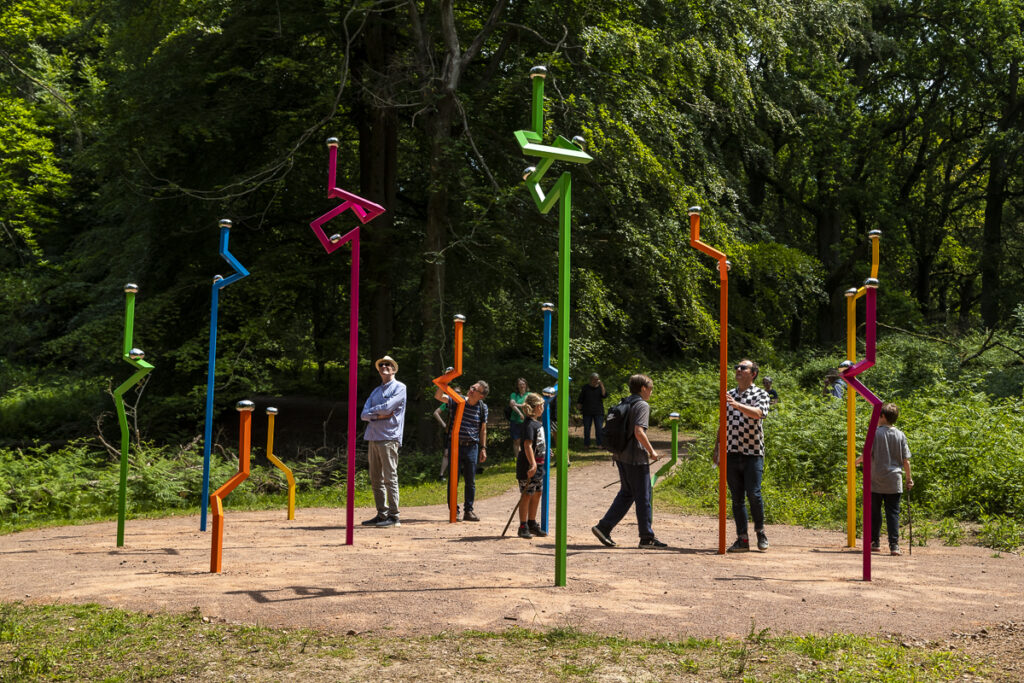 The Forest of Dean Sculpture Trail offers over four miles of sculptures in the heart of England's ancient woodland. For nearly 40 years, the Forest of Dean Sculpture Trust (FODST) and Forestry England have provided a home to works by some of the world's leading artists.

On the trail, which is free to visit and open daily, visitors encounter
iconic highlights, including works by Peter Randall-Page and Cornelia Parker, alongside more recent pieces by Natasha Rosling, Kristina Veasey and Julian Wild.

The trail welcomes over 300,000 visitors every year, and we invite you to enjoy the sculptures and their environment on a wide range of levels.
The Forest of Dean is not a gallery, and although there are footpaths and signposts, you will not find labels and information about the artworks. Instead, you are encouraged to investigate the sculptures in your own way.
For more information, visit the Forest of Dean Sculpture Trail website by following this link: https://www.forestofdean-sculpture.org.uk/
If you manage a local permanent attraction which you would like to be listed on this page, please email Sally at sally@wyldwoodarts.co.uk to enquire further.